DISCLAIMER: THE 30-DAY BOOK CHALLENGE IS CREATED BY PROFESSIONAL BOOK NERDS. I'M MERELY RESPONDING to THEIR PROMPTS FOR MY OWN WRITING CHALLENGE.
Like in my previous post, I have a number of honorable mentions. Among them are Illusions, Anne of Green Gables, Screwtape Letters, and Jo's Boys. The rest of them I already wrote about in my previous posts.
Alexandre Dumas' The Three Musketeers however is my featured favorite classic novel. What inspired me to read this was an anime called "アニメ三銃士(Anime Sanjushi)." Some elements in that anime were so different from the actual novel including Aramis being a woman (anime) and Constance . I was stunned in the beginning but I eventually loved the book so much that I wrote a paper on it when I was in high school. I even discovered a number of Dumas' great works.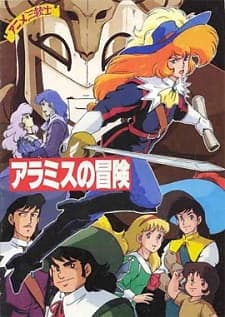 The exploits of d'Artagnan and the three musketeers, Athos, Porthos, and Aramis, were so fun to read and so fast-paced that I managed to finish reading this in a bookstore once while waiting for a friend. It was easy when one lived in a dormitory near a bookstore and could go there three hours early.
Though my interest in the novel was piqued by the adventures of the lead male characters, what kept me going was Milady de Winter, the definition of femme fatale. Before Cersei Lannister became a household name, there was Milady.