November started very slowly for me then, like a whirlwind, December came and a ten-day vacation with it so here's a long list of amazing reads. It's long. You have been sufficiently warned.
This old article, 5 years old in fact, is particularly dedicated to writers and readers like me who vicariously enjoy their favorite characters' drinks. I, for one, would love to have a butterbeer or firewhisky in Hogsmead.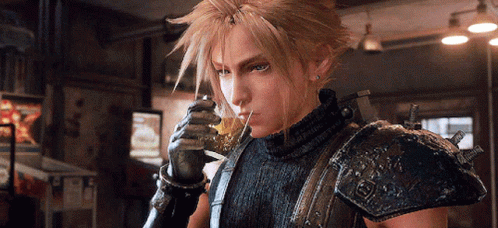 I wouldn't mind drinking with these guys either.
Hengtee Lim knows how to write a good story. Not only was I transported into a different world, looking at a particular scenario from a point of view of a protagonist-learning his thoughts and feelings- and an observer-seeing duality of perspectives come into play.
Mark Twain's and Stephen Hawking's deaths were, pardon for the expression, the most interesting for me. The others were … well, bizarre.
When I was a kid, I used to stare at the moon and wonder how it would be like to live on the moon. Then, I grew up and read some more and realized that I could still imagine what it would be like and defy facts already proven by science.
This may be an #unpopularopinion but Amae in its nature is a passive-aggressive manipulation that is why it works even when people don't like it.
Interruptions are not bad.
This article must be read with a grain of salt as any other article. Not because Ernest Hemingway said so does it qualify as a fact and that it should be treated as an ultimatum.
"You're creating artificial steps just to check a box," says Elaine Pulakos and I can't help but nod to that.
On the one hand, there must be a standardized objective tool to measure employees' contribution to the company. On the other, workload beyond employees' job description, admittedly eating up production hours even when not prioritized, is not captured.
From the country that gave the world "mecha", Japan has given another insight to recycling.
The experiments included in this article might be misleading and would often contradict each other. According to the article, children have difficulty in imagining their future and thus who would choose to have water after a day of parched throats because of pretzels and people with amnesia would find it difficult to imagine a museum because they couldn't recall any image of such. The second example contradict the first doesn't it? If we're to follow one chunk of idea in the article, the past affects how we perceive the future, then the children have a perfect understanding of what their future would be like based on their experience.
Now, why did I include this in the roster of articles? Bite me.
Here's a cheerful news for those who are worried about their old embarrassing accounts and posts. There is a silver lining after all. Who knows if this very blog still existed ten years later.
All I'm saying is if a nudge was enough for my country to prosper we wouldn't have to be strongarmed.
The line "so long as we don't collapse the Universe down to our finitude" encapsulates the way I view religion and my choice not to have/adhere to any.
I appreciate how this article puts in perspective-and how ambitiously it puts it!- different religions vis-a-vis the probability of alien beings having a religion.
Hengtee explores how fun and exhausting social media can be in this well written article. Which party do you think I go to?
---
Did I totally make up for the last month's supply of articles? Yes. I had an amazing time reading these articles in the last two months of 2019 that for a time I thought of rereading old articles I archived and actually ranking them. I decided against it given that I didn't have the luxury of time to do so and it would be pointless as it didn't satisfactorily answer why I had to. I hope I can go back to reading more novels in 2020 apart from the volumes of manga.
That's 2019 for me. Cheers to 2020.