I've been overthinking about the future content of this blog which causes me to take for granted its present content. But since that is not here nor there, here are the articles and blog posts that have piqued my interest:
What is it about: The article provides a guideline for people who want to enjoy financial freedom at a certain age.
What I think about it: This article is highly relevant to me. I want to enjoy an early retirement and write. Since writing is not a lucrative job unless one has been in the industry for a long time (even that has its own argument), I want to be able to save as much as I can while I still have a profitable job. The guidelines provided aren't restrictive in a way but I think it's a good way to have a baseline or a target in saving money. It makes the idea more attainable.
What is it about: Becky created a Twitter poll to assess how many responders appreciated having glossaries in fantasy novels.
What I think about it: One of the things I liked about The Lord of the Rings was the glossary, and it was so helpful particularly. How else would I understand those Elvish and Entish languages?
What is it about: Making time to read with kids during this pandemic provides a way for both parents and kids to disperse that dark cloud of stress permeating the room.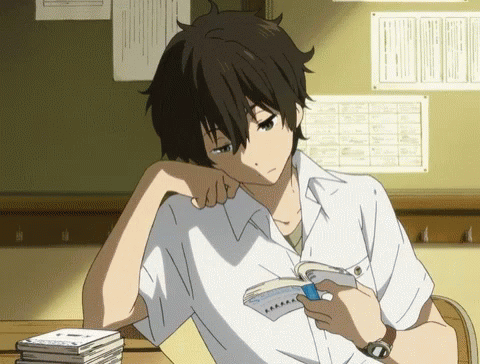 What I think about it: Choosing the right materials to read with the family these days is very important. This is one of those 'traditions' that need to be kept whether there is a pandemic or not. The upside of doing this during the pandemic is kids, and their parents in return, do not focus on something they cannot control.
What is it about: It's one of those articles in which the content is summarized by the title.
What I think about it: Not focusing on the interesting numbers presented in the article, I thought the mere fact that people can get drunk and remain safe in their house is a big answer to how we are more adventurous drinkers. There's also the case of being able to replicate expensive bar drinks with cheaper tools bought from online stores.
What is it about: Having online meetings timeboxed, agenda-focus and less on socialization, less stimulus from chattering colleagues, or the sound of printers and elevators enable introverts to work better at home. Since introverts do not get their energy from interactions that much, they have adapted well or considerably better than extroverts.
What I think about it: (I'm not sure how I missed this article in July.) Introverts and extroverts have strengths that often get downplayed for the sake of preference. In this article, for instance, extroverts are lumped into these boisterous people who overpower more sensible introverted colleagues. Stereotyping? Apart from this, I quite agree that telecommuting has given communication a different structure. With conference calls, it is a lot easier to identify those who are sensible whether extroverted or introverted.
What is it about: The article provides a great perspective on uncertainties as one leading cause of anxiety. A person exhibiting high intolerance for uncertainty tends to catastrophize and is subsequently paralyzed by fear.
What I think about it: I find this article and the study it was based on fascinating as I fall under the "I should be able to organize everything in advance"–well, not everything, that's impossible, but you get the point. Not all uncertainties are bad, that is true, but if I can lessen the uncertainty I encounter (e.g. a new Netflix series may be disappointing so let's watch The Big Bang Theory again.), I will.
---
From this month's list of articles, anyone can infer that the pandemic is starting to stress me out. Nobody wants this pandemic to happen (unless of course, you subscribe to conspiracy theories), and nor do I. By accepting things I can control and those that I can't, I am able to survive and live with the stress. These articles are better and are more credible resources than any of a thirty-something writer with a different background and conditions can tell you hence, the selection.