DISCLAIMER: THE WRITE READS AND SCRIBNER BOOKS PROVIDED ME AN ELECTRONIC COPY OF THE NOVEL MIRRORLAND BY CAROLE JOHNSTONE IN EXCHANGE FOR AN HONEST REVIEW. An Additional Disclaimer, I am not a professional psychologist and my analysis of the protagonist's mental health is only based on my extended readings.
Summary I got from Goodreads:
Twelve years ago my life began again.
But it was a lie.
With the startling twists of Gone Girl and the haunting emotional power of Room, Mirrorland is the story of twin sisters, the man they both love, and the dark childhood they can't leave behind.
Cat lives in Los Angeles, about as far away as she can get from her estranged twin sister El and No. 36 Westeryk Road, the imposing gothic house in Edinburgh where they grew up. As girls, they invented Mirrorland, a dark, imaginary place under the pantry stairs full of pirates, witches, and clowns. These days Cat rarely thinks about their childhood home, or the fact that El now lives there with her husband Ross.
But when El mysteriously disappears after going out on her sailboat, Cat is forced to return to the grand old house, which has scarcely changed in twenty years. No. 36 Westeryk Road is still full of shadowy, hidden corners, and at every turn Cat finds herself stumbling on long-held secrets and terrifying ghosts from the past. Because someone—El?—has left Cat clues all over the house: a treasure hunt that leads right back to Mirrorland, where she knows the truth lies crouched and waiting…
A sharply crafted mystery about love and betrayal, redemption and revenge, Mirrorland is a propulsive, page-turning debut about the power of imagination and the price of freedom. Perfect for fans of Gillian Flynn, Ruth Ware, and Daphne du Maurier.
Author's Bio from her website:
Carole Johnstone is an award-winning writer from Scotland, whose short stories have been published all over the world. Mirrorland, a psychological suspense with a gothic twist, is her debut novel.
Having grown up in Lanarkshire, she now lives in the beautiful Argyll & Bute, and is currently working on her second novel: a very unusual murder-mystery, set in the equally beautiful Outer Hebrides.
Post-traumatic Stress Disorder in Mirrorland
Post-traumatic Stress Disorder can be developed when a person encounters a terrifying, traumatic experience that leaves lasting impression of horror and helplessness. American Psychiatric Association (APA) enumerates the following signs of posttraumatic stress disorder: intrusion, avoidance, alterations in cognition and mood, and alterations in arousal and activity.
In order for a person to be diagnosed with PTSD, according to National Institute of Mental Health (NIMH), an adult must exhibit these symptoms for at least a month:
At least one re-experiencing symptom
At least one avoidance symptom
At least two arousal and reactivity symptoms
At least two cognition and mood symptoms
This is my attempt in examining Cat's PSTD as shown in Mirrorland based on those signs.
Side note: My closest exposure to PTSD is Final Fantasy VII's Cloud Strife's bout against Geostigma so I know I need to tread carefully. I also read a couple of helpful articles that you might want to check out at the bottom of this post.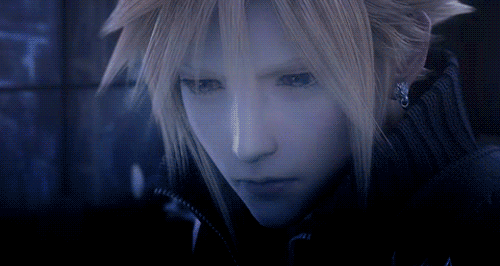 Intrusion
As defined by APA, having intrusive, repetitive and involuntary thoughts in the middle of a mundane activity is a common symptom of PTSD. Memories of El might have been triggered by the news of her death so it might be natural for Cat to recall those. Instances when Cat suddenly recalls her past when doing absolutely mindless routines such as climbing up and down the stairs or the more complicated activity of preparing breakfast pepper the novel and adds to the jumpscare factor. When Cat is on the prowl for more clues in El's treasure hunt, she recalls bits and pieces of events in her first life; some of which are so vivid that she coils for suddenly hearing a castigating voice from someone who is not there.
Avoidance
Avoidance is a typical coping mechanism for many who want to get rid or escape a stressor. Some just don't want to face their problems head on. For people suffering from Post-traumatic Stress Disorder, it is extreme.
Cat has tried to put as much physical distance as she can between El and her but that is only after the event that traumatized them. It has been twelve years since Cat left England for America and she only returns after the news about her missing sister reaches her.
Not only in distance and time does Cat avoid anything to do with El and Ross, El's husband and Cat's childhood friend. She has also avoided her memories that bits and pieces of El's messages and diary entries have to urge her to remember. She disassociates herself from those memories so severely, and even as a child, she had the habit of making herself forget unpleasant things which El called her out for. What is interesting to note is Catriona can recall her childhood fantasies in Mirrorland so vividly, she can remember her disappointment when El gave her the Black Spot, threatening her of banishment from Mirrorland, yet she has conveniently forgotten important events and even existence of real people like Mouse. Only in the second part of the novel do we, as the readers, get to understand why.
Alterations in cognition and mood
Cat has altered her memories so much that horrifying details of her past only become seemingly irrational fears such as the presence of a monster in the house. She has weaved fantasies and childhood fairy tales with her real memories that she can't identify her antagonists or where her fear comes from, that they appear to be fairy tales, a story of adventure that she once used to live in because it is easier to 'recall' them that way, that she and El were only running away from a make believe pirate.
As she grapples with her make-believe antagonists, she also endures threats from an unknown source. Because of her current state of mind, she finds it difficult to place her trust on other people like Marie, Vik or Detective Inspector Rafiq, often suspecting them of having hidden motivation (to be honest, her conclusion isn't far off).
Alterations in arousal and reactivity
Spoiler: Cat has bouts of recklessness including involving herself in a sexual relationship with her twin's husband. She knows it goes against moral principles. She knows it isn't right otherwise there wasn't anything for her to hide but she did it anyway. Catriona's recklessness, not her sexual appetite, and the fact that she has always blamed her actions on her dead-or missing– twin sister, El, and the latter's manipulating tendencies are the arousals being assessed in terms of PTSD. As the story progresses, Catriona drowns her grief and guilt with alcohol because when she doesn't, she experiences anxiety attacks like difficulty in breathing, chest tightening and dizziness. On days when she can function and go outside, she is hypersensitive, having the feeling of being observed and followed. Even the tinkle of the special bells in the Mirror House is enough to put her on edge.
My Thoughts on Mirrorland
Mirrorland perfectly captures Post-Traumatic Stress Disorder in Catriona's persona. Since she narrates the story, the audience witnesses how the mystery unravels from Cat's addled mind. She takes us with her back to the place where her trauma is the strongest, reliving painful events and then disassociating herself using her fantasies. Through the limitation of the first person point of view, the identity of the antagonists are perfectly hidden and only through connecting Bluebeard and Blackbeard to the characters' behavior can readers distinguish fantasies from reality.
To be honest, I'm not the biggest fan of how the novel wraps up but perhaps, Cat has suffered enough and she deserves a reprieve. I'm saying this from the point of view of someone who has had her socks knocked off by the suspense. I love how it i built in the novel: I know El's disappearance must be solved but there is something more mysterious that has to be uncovered. As a reader, I couldn't just drop the book in the middle of reading otherwise I would get lost in Catriona's whirpool of thoughts. The combination the ghosts of a make believe world and the horrors of real life is so effective. If I were writing a blurb for a suspense movie, words like "Spectacularly gripping!" or "It kept me at the edge of my seat!" would be expected to appear in a post and those phrases are exactly how I can describe my experience in reading Mirrorland.
Footnotes: