Short and sweet: I work for VIBAL Publishing or now known as VIBAL Group, the biggest publishing house in the Philippines.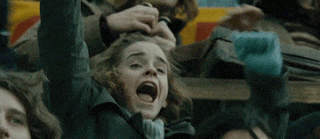 Before I decided to quit my last job, countless of times I had been asked what kind of work it was  and I was not able to give a definite answer. It was not because I was ashamed of my job or my company– I was proud of my work, really, and even the company I used to work for managed to send me to a different country, a feat not all companies out there are willing to do for their employees. I was satisfied, or so I thought until a door opened and I realized why I was so tight-lipped when it came to my job description.
In January, I was offered a training position in another ESL company and needless to say, it added up to my ego that another company saw my potential, that I could be something more. With the promise of landing another job, I decided to render my resignation.
Things started to change in February though when I was asked to speak in a seminar (read my experience here). I got to represent a publishing house so why stop there? After a series of exams, interviews, psychological evaluation, and requirements, long story short, here I am, a budding writer working for a publishing house.
So are you a writer there?
You are not the only one wondering. Even the interviewers wondered why I didn't apply as an editor. Nope. I don't work as a writer. Not only  'til I overheard an ongoing interview did I set the answer in stone: experience. I have written a number of articles, stories and even published my own book but I am honestly more experienced in teaching and discussing things and that is something I can definitely contribute. Gone are the days when I primarily wanted to learn things– I think I can pick something up while doing what I am good at. Truth be told, coming from me this may sound a little unexpected: there is actual pressure in writing for a publishing house and I'm just not ready for it. Until then, I can only gain experience, accumulate knowledge, and finally have the guts. Lateral transfer is not a new system anyway.