I totally messed up my February 2018 Articles I know you can't even qualify that as a collection. A number of things happened in February — changing careers, attending and speaking in seminars, requirements etc. — but rest assured that I am as enthusiastic about my monthly dishing of articles as I was when I started it.
To make up for last month's collection, I have decided to read more (I've got a lot of time on my hands, dude!) and write more (what's new?).
A WheninManila.com project that gave an opportunity to meet Dr. Doni, a best-selling author of "The Stress Remedy." It was such a shame though that I wasn't able to get a copy of her book.
…is the product of my short experience in Albay for the seminar sponsored by Vibal Publishing House.
And just like that, I decided to document our trips together.
---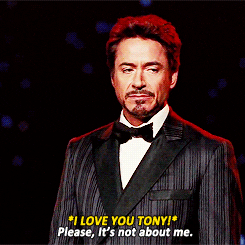 I am certainly acting like an a$$ recapping all of my articles in March- GUILTY!
But hey, at least I've done something.
Moving on!
Here are the fantastic articles you guys ought to read:
A homage to one of the greatest minds on the planet. You simply can't take him for granted particularly now. Kudos to the man who made a name for himself and made sure anybody wanting to know about the universe will remember his name.
For this, I give you Cap himself.
Having the power to choose things that can make you happy has always been an admirable trait.
By the way, just in case you're wondering why I had to indicate where I got the articles from as opposed to what I had done in the past, I was thinking I needed to consider those who read from their trusted sources. Yep, it's only for transparency.