For a long time, I kept pushing this series aside thinking I was too busy and I could at least catch up on my reading on those days when I was free. Well, I don't have that excuse anymore so here we are.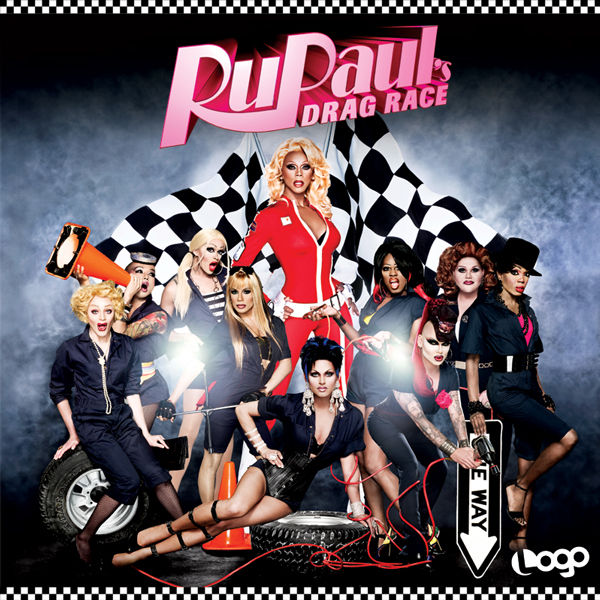 A disclaimer is in order: I don't have a prior knowledge of the history of 'drag' and its culture and I'm only bringing in my limited knowledge of reality TV shows particularly America's Next Top Model so apologies in advance. I'll be including timestamps for scenes and snippets of conversations so if you want to read ahead, make sure you are also watching RuPaul's Drag Race on Netflix.
01:21 "…Lip sync for your life."
That got me! So they have a challenge like this? hahahaha
03:20 The characters are showing up one by one. So far, I like Nina Flores.
04:12 "My middle name is Ong and God didn't bless with me with a certain 'INA.'"
Ongina's introduction got me ROFL, literally.
As in any reality TV show and in real life, it's difficult for me to keep up with the contestants' names and I hope I am not being rude when I say it's even more challenging considering they have alters as well and look significantly different when they don't have makeup on–which is the point of drag makeup. I'm rambling I know but I really can't catch their names. Hopefully by the third episode I'll know who's who.
07:08 Where's RuPaul's voice coming from? Ah, so there's the telly. And there's the real RuPaul! He gives me this vibe of a person you'd love to chat with at a coffee shop and never get tired of as he projects a personality that's strong but not abrasive. That's a first impression coming from me and that's saying something.
It might have just been an editing glitch but the audio changes whenever RuPaul talks about the shows prizes.
Photoshoot
I'm just a Nina-biased individual but among the contestants she has handled the shot professionally as if she has done this numerous times.
Challenge: Drag on a Dime
I can see how uncomfortable the contestants are. Once again, it might have been just the editing.
I'm starting to like Jade, the concept of her dress, the way she twirls on the catwalk.
Nina Flowers has not disappointed me.
I'm not going to lie but I'm not a fan of Ongina's runway stunt.
Tammie Brown has also been amazing and she reminds me of Betty Boop, seriously.
Verdict
How I love being right! Nina Flowers has won this episode. I really like how her costume seemed put together and at the same time, edgy. Her sewing skills, the way she projects herself makes her a strong contender for this series. I've got my eye on her.
Elimination
So after that lip sync battle, Victoria Porkchop has to go. The episode has not endeared her to me that much so forgive me for not having a crazy reaction over this.
My Reaction
The first episode is ok for me as I remind myself that this series has twelve seasons. The concept looks like a mix between America's Next Top Model and Project Runway, this may have been said in other blogs already but I'm quite late in the game so, that's another similar reaction.
Also, I might have shorter entries in my Reaction Journals in the succeeding episodes so be sufficiently warned. I want to watch the season continuously. Let's see how this goes.