You'd think that telecommuting would give you more time for yourself.
Amidst the planning, designing, monitoring and launching of three platforms for the company I work for, I got to finish the following things in April:
So, forgive me for posting this late as I have already forgiven myself.
With most companies opting for telecommuting, there's a considerable decrease in air pollution recently. Well I already wrote my two-cents on it in my March 2020 Articles. Now that it's more prudent to remain at home and travel less, those who do need to go to work can opt to use the more eco-friendly bicycle or traverse on their two feet–either way they can save the environment and lose the extra pound. Perhaps, if I could ask for more, the permanent implementation of more bicycle and pedestrian lanes could do everyone good.
One word: Zootopia. Additional words: Having Nature interact with us even their small ways is quite refreshing. Of course, this event has repercussions more than any child-friendly Disney or Dreamsworks movies ever portrayed but if every animal in the world was given a chance to use a language human beings could understand and declare their rights to ownership of this world, I'm pretty sure they would have a successful rally by now, of course led by Gazelle.
Or Simba.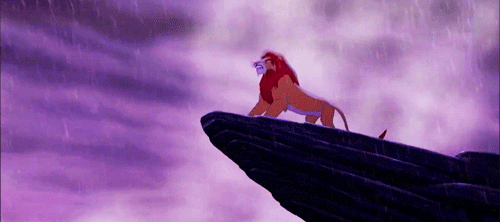 From the perspective of someone who designs platforms… or at least what she has come to be or trying to be, localization is probable but challenging. Considerations include demand, initiation, prioritization and resources. Cultural inclusion has become a hot topic recently and efforts have started and though it is understandable that the obvious divide between those whose languages appear on the internet and those who don't, passing the accountability to technology companies just because they are the biggest targets doesn't contribute to the solution.
This is similar to the article I posted from NASA for my March 2020 Articles but it has enumerated specific tips on how to actually survive. I have to confess though that since the Enhanced Community Quarantine (ECQ) enforced in our city, I haven't exercised as often as I can and the schedule I have kept most often reflect the work I do so I've preferred not to make any unless it involves my personal life. Working from home has unleashed the devils among workers and you might have encountered some manipulative colleagues who invade your personal time (calling you even on a Sunday!) and make it appear as if you aren't doing your freaking job. Am I ranting? If this scenario has hit you close to home, reading this article may enlighten you on how to handle this.
---
That wraps up our April 2020 Articles. Leave links to articles you highly recommend and let me see if I can learn from them as well.