I am not here to bore you to death with how it went –you've got enough on your plate without me ruining your digestion anyway. Let me just break it down to three categories:
a) Reading Updates
b) Writing Updates
c) Personal Goals
So without further ado, here' s the list:
Reading Updates
I managed to read 150  books in 2017.
Don't let the number fool you though. More than half of the number are volumes and volumes of Manga- Japanese comic books. Before you say I cheated, and admittedly I know it looks cheating to anybody, Goodreads counts it just like that. Besides, finishing one entire series of manga is a difficult feat in itself.
Writing Updates
Articles and more Articles. I poured my heart, soul, and time into these babies and seeing them published gives me great joy. Who would have thought that a childish dream of seeing one's name in Google with great merit was actually achievable?
Bloggingwise, I think I did better last year and my somehow I'm pretty much consistent with my content. The unplanned series was Monthly Articles where I kept a list of the notable articles I had read in a month and a short review. This was introduced in March of 2017 and I didn't miss posting a list until December! I intend to keep at it not because it gets readership but also I sincerely learn tons from the articles that I read.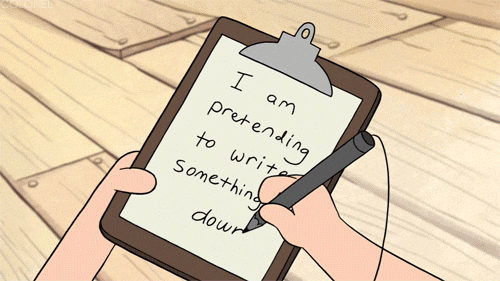 My manuscript, on the other hand, is there somewhere. I can't spill the deets yet as there isn't anything substantial to spill.
Personal Goals
My only personal goal for this year was to chill. After going through a successful operation in 2016, I promised that I would detach myself from things that were irrelevant to me as a person and as a writer. I managed to focus more on things that actually mattered like saving money and keeping my body healthy. Connecting to my family members and establishing a closer relationship with them became my strength.
2017 was a great year for me and it opened a lot of doors. 2018 is the time for me to go through each one of them and grow. Yes, I suck at endings. Happy New Year.