Exchanging playlists every year has become a tradition for us and it surprised me when he told me we have been doing it since the 8GB flash drive became a thing. What?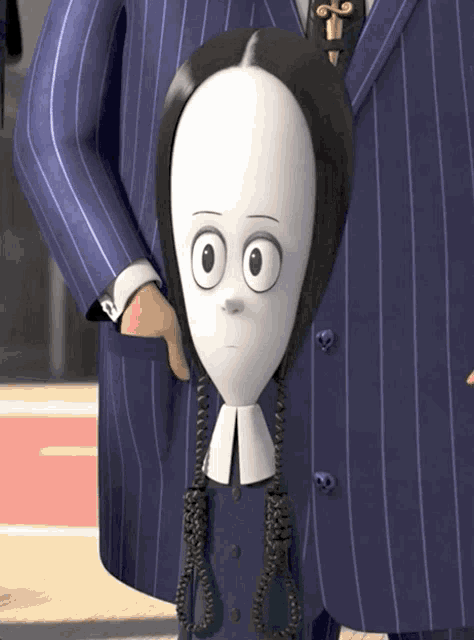 Playlist Title: Jaz A Decade of Us
He says: rightfully titled coz it's been more than ten years since we met at WCC's Faculty Room and started our colorful journey as soul sisters, and that needs to be celebrated with a playlist.
I say: It's in my character to remind him of his age and now it's circling back to me. Where did the time go?
Oh shit…are we in love? (Valley)
He says: Starting off with a cool laidback song about falling in love that I randomly discovered on Spotify. The song's vibe kinda reminds me of WCC Music Club days. Moments when we shared our mutual love for blogging (writing) and reading and music… those were "…Oh shit.. are we friends now?" Moment for me. LOL!
I say: This song reminds me of Owl City's Fireflies for some reason. "I told you everything. You didn't make it weird" encapsulates our WCC kitchen conversations. We could talk about anything from blogging to music, rant about our colleagues (as any employee would), and share thoughts on our own relationships. "Slow down, no need to rush, back up you've been here for months" was definitely us when I found myself sitting at his workstation, listening to the musicals or Glee songs he stored in his device that was already beyond its lifespan.
FALL INLOVE! ( Ena Mori)
He says: A new artist discovery for me this 2022. She's Filipino-Japanese by the way. I'm so inlove with the vocals and the beats to this song. Sharing her with you, coz I know you love Japanese artists, hoping you'd love her too.
I say: Dang! The persona in this song was so manipulative and couldn't get over being the one dumped. But I adore how she was trying to be charming. The last part was giving me Taylor Swift vibes. I want to know though if she sang this in Japanese–her execution, the way it sounded as if she was throwing a tantrum at "I still hate you for what you've done," sets the over all tone or mood of the song for me–in my own opinion, I can't stress this enough, it's easy to get burned in social media these days. The verse, chorus, and bridge are sung in a light-hearted manner but her bitterness and desire are contained in those parts where she's using her deeper voice.
Please Don't Fall in Love (VINCINT)
He says: Figured that I'm all about songs with interesting drumbeats/hooks lately, this song despite the lyrics makes me wanna dance. Mood booster for me.
I say: His voice is like a combination of Enrique Iglesias's and Aaron Tyvet's. Wow, the persona in this song is a martyr! There's something poetic about how the song ends with "please" in different tones- urging, pleading and the last one sounds like it's already hopeless.
Numb Little Bug (Em Beihold)
He says: Don't be fooled by the catchy hook of this song, it's actually a very depressing song that encapsulates my tiredness of life in general, specifically during the pandemic and my last year with my previous job…But well, you gotta survive. Thriving now.
I say: Does it sound weird that listening to this song makes me see numb little bugs in (government) offices, trying to survive? It also reminds me of this scene in the movie "The Intern" when Ben Whittaker is trying to find ways how to spend his time after retirement until he finally sees an ad for About the Fit.
Never Gonna Not Dance Again (Pink)
He says: Our fave, Pink, is back with a new song! If the previous song got you down, this will get you up right back. An automatic fave due to the lyrics and melody. Easily my banner song for 2023.
I say: I'm a bit annoyed that you discovered this song earlier. Just a bit. I like this so much.
BLOW OUT MY CANDLE (Betty Who)
He says: Betty Who's carrier single for her new album, another uplifting/motivating fight song. This is for us, for not letting our fire be put down by anyone. This is like a part 2 of Pink's song that's why put it after her.
I say: A couple of years ago, Syme recommended Betty Who's You Can Cry Tomorrow to me and I can't help but think that Blow Out My Candle is the follow-up song sung from the perspective of the friend. I also agree that both this and Never Gonna Not Dance Again is for us who won't let anyone rain on our parade.
TREAT MYSELF (Meghan Trainor)
He says: I'm discovering cute songs from Meghan Trainor, this one is a love song for one's self, a reminder that if there's one person we should prioritize, it is ourselves. Give ourselves the credit that is due to us. Annnndddd… never rely on anyone for our happiness. "Imma give it to myself, Imma treat myself!"
I say: Syme puts extra effort into putting the songs in order that when I was playing this song in the background and Saddest Vanilla came next, I had to check if I actually listened to "Treat myself to the saddest vanilla."
Saddest Vanilla (Jess Glynne, Emeli Sandé)
He says: I gotta throw in a few heartbreak songs even though my heart is in a very good place now hehehe! I just love the vocals and the lyrics here. I'm just so sold with the cheesy line "Sat at an ice cream parlor, you went and broke my heart, now I'm the saddest vanilla" LOL!
I say: This song is beautifully written and the singers' voices convey the message so well– who wouldn't be sad with this metaphor: vanilla, a good flavor (I stand by this!) but often known as the most boring ice cream flavor and taken for granted. Then add the superlative for sad. But corny jokes aside, I really thought the push-and-pull described in the lyrics was too much for anyone and how the persona was discarded was too cruel. Mariah Carey could sing this song and it would be just as painful… or more with her rifts emphasizing the pain.
Drink Wine (Adele)
He says: Well, at our age… this how we celebrate, control our anxieties and/or drown our emotions. Simply put.
I say: The line, "The higher we climb, feels like we're both none the wiser," hurts so much. At this point, I think Syme's just trying to play with my heartstrings.
Underneath the Stars (Mariah Carey)
He says: I'm not sure if you're familiar with this one but it's a recent discovery for me. Such an underrated song from Mariah Carey. Such an amazing love song.
I say: I didn't know this song existed. It's an easy song to listen to in the evening when you just want to wind down and just chill. Imagine this: you're at a bar nursing your favorite drink and it's just you, the bartender, and a few patrons. This song played in the background. You would just spend the night looking at your glass and reminiscing.
Takin' It Back (Meghan Trainor)
He says: Another Trainor entry, there's something about her songs that always hits the spot when it comes to hooks. It's such a bop and vibe at the same time.
I say: He promised me "peaks and valleys" in the arrangement of the songs, so here we are with such a groovy song after a series of heartbreaking ones. We already left the bar and were now at a resto-bar with friends and grooving.
Butterflies (Abe Parker)
He says: This is such a beautiful song, it reminds me of that moment of uncertainty when you're developing a feeling for someone and you're unsure if you'll pursue it or not but you're already falling so you really have no choice.
I say: I like the storytelling the rhythm makes at this part, "Do you burn the same when I look in your eyes? Do you get butterflies?" It's like the persona takes a breath momentarily as he looks at the object of his affection and silently wonders if he/she feels the same way. Still with the resto-bar image, this time, it's a couple of friends hanging out but one is already in a one-sided love affair. One thing I didn't like though was the sound of insect wings… it crept me out the first time I heard it.
BIG (Betty Who)
He says: Another beautiful fight song from Betty Who, (mukhang maraming naipon si Ate Betty since she came out of the closet). I just love how this talks about never letting society make you small and dim your light just because it isn't the norm. If you look at Betty Who now, you'll understand what she's talking about here. From a sexy popstar image, she shed all to be true to herself.
I say: Listening to this song made me reflect on how people shun those who diverge from the norm yet idolize those they see on TV or social media who exhibit similar characteristics. It's almost as if they can tolerate difference when it's something that won't reach them or disturb their comfort zone. But when it's in their social circle, they try to crush it. "Everybody must survive (we're all equal)" is a mask for "you cannot be better than me."
ALIEN SUPERSTAR (Beyonce)
He says: I'm one of one. I'm number ONE. I'm the only ONE.
I say: "Don't even waste your time trying to compete with me" That conviction from Queen B! This style is so different coming from Beyonce. I had to listen to it multiple times to get used to it. It's giving me runway vibes.
Celestial (Ed Sheeran)
He says: This is the theme song from the new Pokemon game, __ actually introduced me to this one. This one I'm very sure you'll love this one too! So, here's something from __ and me, to you.
I say: I can't get enough of this line, "You make me feel like I'm drunk on stars and we're dancing into space." I'm grateful to Syme and his partner __ for recommending such an uplifting song.
No Way (SIX)
He says: The only song from a musical on this list. It's from the musical SIX. Look it up and I feel that you're gonna love the premise of the musical, parang Music Club and Theater Club collaboration project sana hehehe! Also, I put it last coz a line from the song is my friendship promise to you…. "You must think that I'm crazy, you wanna replace? There's N-n-n-n- no way!" Lol!
I say: I can imagine our members performing this, who's going to which line, how they're going to perform and move the props on the stage. It's almost as if they were performing in front of me, even their facial expressions!
---
I'm holding Syme to his promise of eternal friendship so you can expect another playlist review next year.