DISCLAIMER: THE 30-DAY BOOK CHALLENGE IS CREATED BY PROFESSIONAL BOOK NERDS. I'M MERELY RESPONDING TO THEIR PROMPTS FOR MY OWN WRITING CHALLENGE.
DISCLAIMER #2 (does this even count as a disclaimer): THIS WAS SUPPOSED TO BE A DECEMBER 30-DAY LONG PROJECT. FOR ONE REASON OR ANOTHER, I WASN'T ABLE TO COMMIT TO THE SCHEDULE. I'M POSTING MY RESPONSE NONETHELESS FOR CONTENT.
As in my other responses, I have a list of characters for this prompt. Having dinner or drinks with someone entails a conversation or an exchange of ideas so choosing a person or people to spend time with, albeit fictional, is difficult.
Aragorn (The Lord of the Rings)
Viggo Mortensen brought him to life in the movies but book Aragorn is another character-man- of his own. He remains to be the epitome of a knight in shining or bloody armor for me, not the kind Disney pushes to children. He is powerful, learned, experienced and his feat would definitely be welcomed in any dining hall.
Holden Caulfield (Catcher in the Rye)
I would be lying if I didn't include him in this list. Until now, I'll still argue he's overrated– waaaaay more than he deserves. However, having a quiet dinner on a train or having drinks in a forgettable bar with this fictional character, occasionally exchanging thoughts, seems fun in its own way. You'd never know who's picking whose brain.
Fred and George Weasley or the Marauders (The Harry Potter Series)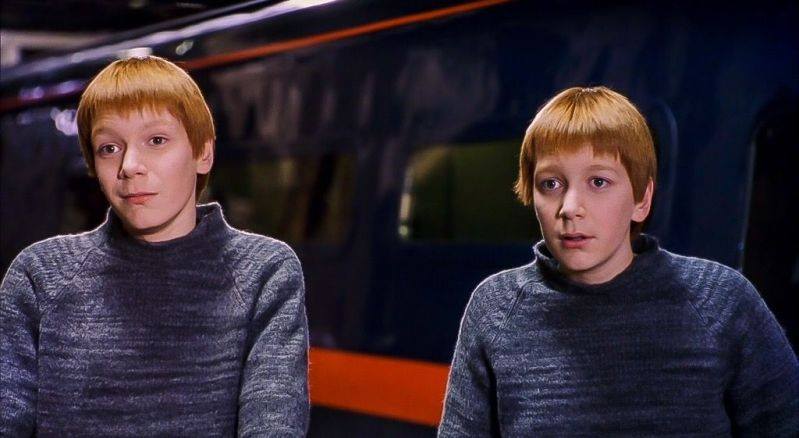 These guys are so chaotic that they'll definitely keep the conversation going. Even when they don't drink nor eat but only entertain themselves with their own stories or gags, I'm sure I'd have a lot of fun with them.
---
Fifteen minutes to an hour is such a long period to spend talking about the weather. With the characters I've chosen, I don't think my time would be wasted.