I'm not a music expert nor a voice coach by any means. I only have my preferences so don't come for me with your music jargon as I am merely sharing my thoughts on the playlist created for me by Syme this year:
Blow, Beyonce
Let's start off with this one, shall we? I couldn't believe he recommended something so explicit! But then, it's Beyonce and the beat is incredible so I can't blame him. What I do know is I don't need to 'solve the riddle' to understand what this is about. Obviously, Syme and I, are already in that stage of friendship where we can openly talk about this, aren't we?
I Think He Knows, Taylor Swift
'He got my heart beat skipping down 16th Avenue' is gold. If I were to localize this, I'd probably say, 'he got my heart beat skipping down Monumento' while strutting like this:
Bulalakaw, Jennilyn Mercado
Jennilyn sounded like she was smiling while singing the song. I have to be honest though that it's not at the top of my favorites.
Small Talk, Katy Perry
The line 'we went from strangers to lovers to strangers' resonated so well. What great impact those simple words have. I can't possible be the only person who suddenly reflected on past relationships. I can only console myself with the idea that Syme received the full impact of the song and is probably nursing a huge crater in his heart at the moment.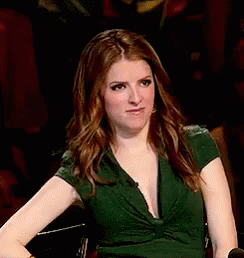 Cruel Summer, Taylor Swift
Tay really is a good lyricist. Reminds me of her old tracks. I'm starting to notice a pattern here… Is Syme trying to convince me to listen to Taylor again?
That's Life, SMASH
Syme already recommended this to me in 2016 or 2017 when USB sharing was our thing so I was a bit surprised to find it in the 2020 playlist. Then again, the song doesn't get old.
Raising Hell, Kesha ft Big Freedia
"I don't wanna go to heaven without raising hell," makes me think Syme immediately thought of me when he heard this lyrics the first time. It's only an assumption and he can always disprove me lol
Tinatapos ko na, Jona
The arrangement of the song was superb with Jona's voice gently ushering me to listen to her declaration and the instruments resounding this bit by bit, supporting her, as she becomes firm with her decision, only to end so softly, hinting the presence of her pain that will always remain. See, this is me overreading- or overlistening- overanalyzing things but yes.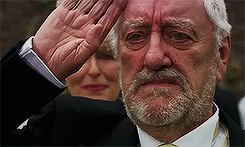 The Man, Taylor Swift
"I'd be the alpha type." An Alpha Female that is.
Never Really Over, Katy Perry
I groove to this song, no doubt about it. It's one of those songs that you can't help but love, partly because the lyrics remind you of a certain past that you have learned to accept as a beautiful memory. Wait, what am I saying?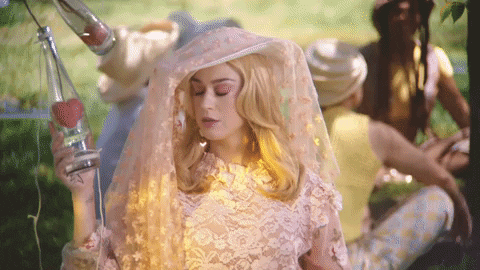 Don't Start Now, Dua Lipa
Another confession: this is the first Dua Lipa Song I've listened to for several times. Apart from it being recognizably a Syme's song, I love the beat and the way it has been arranged that she cuts one line segment and connects it to the next –I'm running out of words on how to explain this, apologies to the music experts out there.
I Know Him So Well, Elaine Paige, Barbara Dickson (Chess)
Syme recommended the one from the musical Chess. I'm not going to explain any further but I prefer Whitney Houston and Cissy Houston's take on the song. Perhaps it's the style or the vocals? Fine. Paige and Dickson's rendition leaves a heavy feeling on the chest and I'd have to watch a happy Youtube video to get distracted.
I Forgot that You Existed, Taylor Swift
How Tay ended the song provides a very good imagery that the subject of the song did not deserve a good ending.
Love Me Still, Chaka Khan
One of the songs I can listen to in the background.
You Can Cry Tomorrow, Betty Who
I love the beat of this song and I confess it is a big favorite. The cycle of acceptance and starting again is a huge part of empowerment and a song that recognizes that has never failed to capture my attention.
Ironic, Jagged Little Pill album
Their reactions in between verses were adorable. When she sang "It's like meeting the man of my dreams and his…" and he said,"I am not meeting anyone."
Cornelia Street, Taylor Swift
A part of this song reminds me of Love Story and Style. I shouldn't be surprised as they are from the same singer? "I get mystified by how this city screams your name," is one of those effortlessly beautifully written lines that I wish I had written.
'Barefoot in the kitchen, sacred new beginnings,' is one line Syme definitely can relate with.
Man in the Mirror, Keke Palmer
I love Michael Jackson's Man in the Mirror and this version is growing on me.
comethru, Jeremy Zucker
'I'm trying to realize, it's alright to not be fine on your own,' followed by 'Now I'm shaking, drinking all this coffee/ These last few weeks have been exhausting/ I'm lost in my imagination' sums up my life recently so I have to give it to Syme for being spot on.
Pagtingin, Ben&Ben
Ben&Ben knows how to tell a story or knows how to describe the feelings behind the story. This song has been stuck in my head since Syme made the playlist as the beat is simply irresistible. I have to admit though that all along I thought 'Pahiwatig' was the title– so much for me telling everyone to read when I can't even read the title right. The juxtaposition of playfulness in the line 'wag mo akong sisishin' and seriousness in 'mahirap ang tumaya' is a genius arrangement. Then again it might not have been intentional? 'Bakit laging ganito?' is also delivered in that exasperated manner but goes with the song well — this I believe is intentional.
Araw-Araw, Ben&Ben
'Mahiwaga, pipiliin ka sa araw araw'
This line sums up love beautifully. It's a blessing, a mystery and yet it is a choice. I'm grateful that Syme chose this song for me and my special someone.
---
I'm starting to think that Syme likes to play with my feelings and the scariest thing is he knows how to play with them. What do you think of these songs? Let's discuss down below.